Igor Uskokovic
Composer | Producer
Instrument Of Expression:
Piano & Keys
Education:
Master Of Music & Grad Dip in Film Music

QCM-Griffith University, Australia
Location:
Stockholm | Sweden
Anders Bergman
Composer | Producer
Instrument Of Expression:
Synths & Guitar
Education:
Master Of Music
QCM-Griffith University, Australia
Location:
Stockholm | Sweden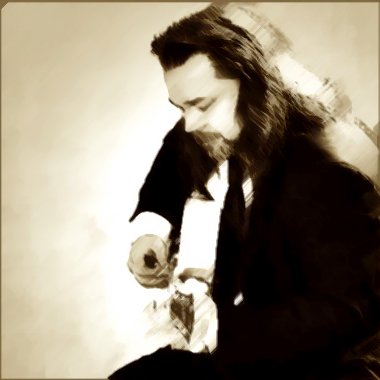 Bengt Ljungberger
Composer | Musician
Instrument Of Expression:
Guitars
Education:
Life Long Learner
Universe
Location:
Stockholm | Sweden
Fast
Facts
Soundtrack Lab started out as a collaborative project in Melbourne Australia in 2003 and has since evolved into an independent music production house.
Located in Stockholm / Sweden STL is now working span various projects for film, broadcast and visual media world wide.
WORK INCLUDE:
Alter Chicago, Austin Museum, Bapsoft LLC, BBC, CNN, City Interactive Games S.A., Chicago MultiMedia INC, CGI Africa Ltd, CISCO, Computer Sciences Corp, Creative Planet, Eagle's Breath Entertainment INC, Enchanted Enfant, Film & Mediekompagniet, Fuel Industries Inc, Gregg Adams Photography, Hexagon Metrology, Honey Advertising, HONDA, International Fund for Animal Welfare, Insert Media, Kathaka Films, KMBC-TV, Kpmg Australia, Kwanza Safaris, Live Ideas, Limehouse Films, Living Ocean Productions, Mocean Arts, Moderna Filmer AB, Nautic Design, New Legend Media Inc, New Zealand Maritime Museum, Nimbus Boats, Ocean Preservation Alliance, Qatari Diar, Retrospective Pictures, SAAB, Seventy Times Seven Media, Smooth Studios, Starbuck Design, SuichemacheteTV, Swift River Music, Texas Wind Works LLC, Theatrix International Inc, THOKK Productions, Tomorrow Pictures Inc, Tournament One Corp, Triscari Group, True Nature Films, Universal Events, University Of California, University of Hull, US Congress, World Wide Fund For Nature, Zest.. and more.
Soundtrack Lab